We Build Your Family's Dream Home
Thinking about building a new home?
Our process in building a new home for you helps simplify the whole process. We work with you on a feasibility study of the entire project, we help you with design and then get our large network of contractors involved early on in the process.
Feasibilities:
Being involved in both development and construction our feasibility model can be prepared to assist in making an informed decision and determining if a development project is possible, practical and viable.
This would typically involve an analysis of:
Land, Zoning, and Allowable Floor Space Ration (FSR)
Consulting Costs
Construction Costs
Sales and Revenue
Legals, contributions, and stamp duties
Financing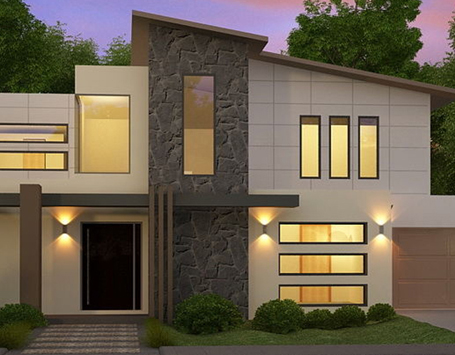 Design Management:
Prospace Constructions understands that investing time in designs upfront is critical to ensuring the end product is how it was envisaged.
Being one of the reputed new house builder in Sydney, our design management system provides a step by step process which is flexible to manage budgets and achieve an end result that is intended.
Our design process covers:
Detailed design
Inclusions
Material and colour consultations
Electrical and Air Conditioning consultation
Budgeting and final costs
Early Contractor Involvement:
Where Prospace Constructions adds most value is by being involved early in projects. Early Contractor Involvement (ECI) has proven beneficial to our repeat clients where our knowledge is utilised at the outset to assist with all pre-construction input including buildability, design co-ordination, programming, procurement planning, site control plans, WH&S planning and cost planning. It suits projects where sites are occupied and have particular risks and compressed time frames. It also suits projects with tight budgets where a "shopping list" style scope can be delivered according to priorities and available budget.
It is a 2 phase process:
Phase 1 – starts at concept stage or PSPs and
Phase 2 – starts once construction approval has been achieved.
Our clients retain full control over this process and have a better understanding of project outcomes.